TRACING INFINITY: BRIDGING THE GAP BETWEEN EARTH AND HEAVEN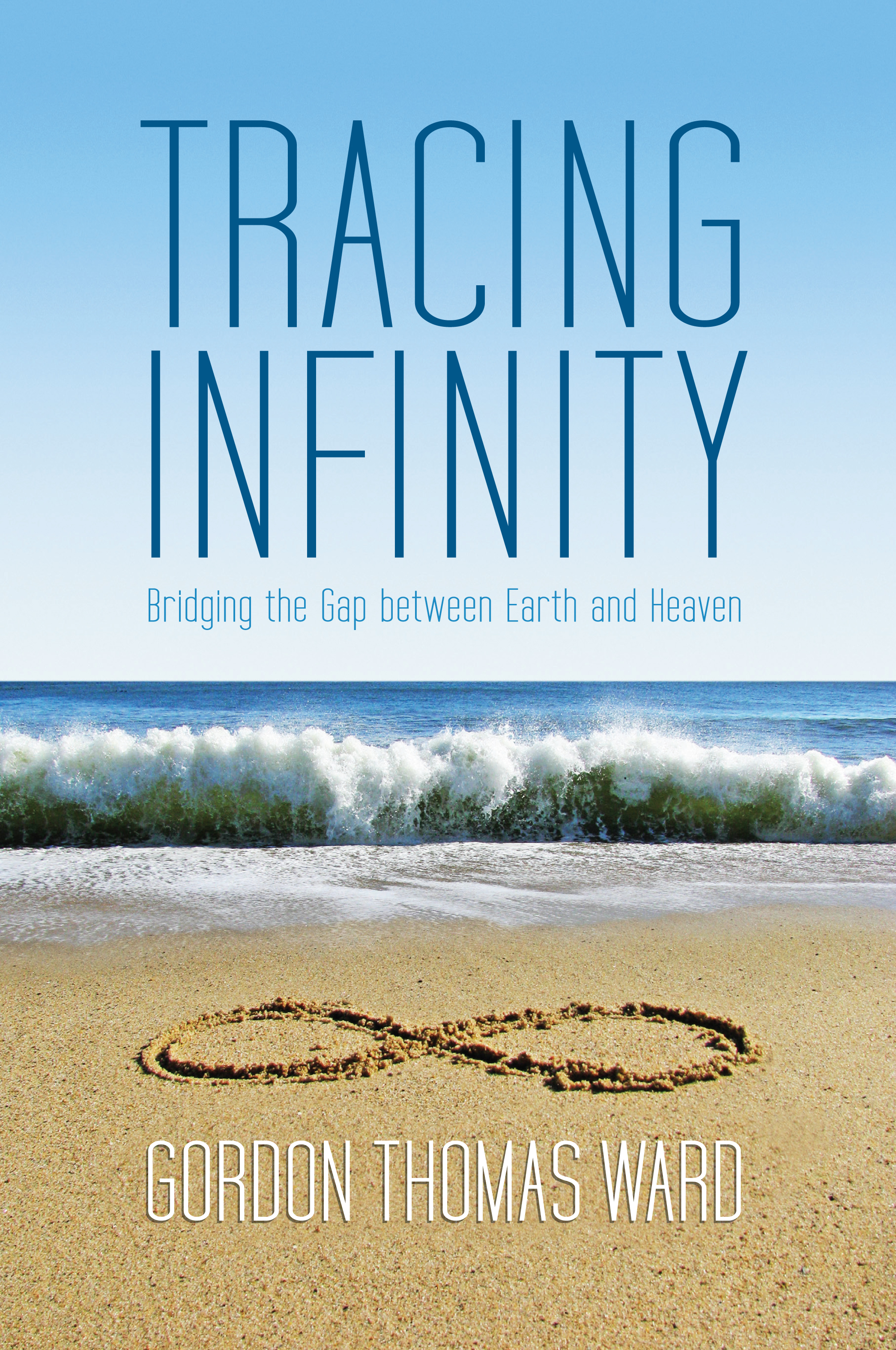 Tracing Infinity will take you on a journey, one that will show you how close our lives are to heaven and the source of our existence. Meadows, mountains, gardens, coastlines, and open rangeland are all God's classrooms, whatever you conceive God to be, and if you look close enough and learn how to "see," you can find similar inspiration wherever you happen to be, even in your own backyards. Even when we feel we are in the wild-lands and winters of our lives, we are always in the presence of the eternal. We exist in the present and follow our futures in the same breath, literally tracing infinity. Discover how the Divine touches us all. Tracing Infinity is perfect for individuals and book or church groups!
"The kinds of stories that Gordon shares, and the spiritual sensibility they evoke, help bridge this 21st century divide – the gap between ourselves and the earth and God. A sense of connection to that which is greater than us, and to the earth, are our birthrights. Today, we need support to recognize these gifts on a regular basis and to integrate the benefits and challenges of that awareness into our deepest sense of ourselves. Gordon's writing helps with that cultivation. For that, we owe him a debt of gratitude." 
~ The Rev. Fletcher Harper, Executive Director, GreenFaith ~ 
"Nature writers often hint at grand design. Gordon Thomas Ward does not hint! His insightful essays point the way toward understanding that our environment presents opportunities to learn how close we really are to the source of life with every breath we take, and that we can change with the next breath." 
~ Mike Anderson, Sanctuary Director, N J Audubon Society ~ 
"Gordon Ward has been paying attention and watching the world with spiritual eyes. This book is crammed with heaven in the form of stories that stem from Gordon's extensive knowledge of botany and history and poetry. Here, God is seen in the first blush of puppy love, the branches of a dead tree, the adventures of Lewis and Clark, and the experiences of fatherhood. Gordon Ward is indeed a spiritual being having a physical experience. Join him on this pilgrimage of life and learn to trace the Infinite around you." 
~ Reverend Dr. Richard D. Sweeney ~
Tracing Infinity
Tracing Infinity has a special, 10-year anniversary sale price of $4.00 to COVER SHIPPING!
Read more…